Wordpress.org
What is it all about?
In today's world of web hosting, these companies are offering their customers with a "one-click install." After installing Wordpress.org onto our server, we will take a peek inside!
Dashboard
Posts
Media
Pages
Appearance

Themes
Widget
Menu
Editor (Do Not Touch)

Plug ins
Users
Settings
Steps
Adding a theme- Uploading onto the server, inside our themes folder.
Go to Appearance, then themes
On the themes page, locate your newly uploaded theme and activate
View Source
Find <header id="masthead" class="site-header" role="banner">
<div class="site-branding">
Upload logo via Media on Dashboard
Copy and paste the absolute link
Open the header.php, below the div class branding, add your image
Upload your header.php file
On the dashboard, go to Plug ins, ADD
Search "Soliloquy"
Research plug ins
Install Soliloquy Lite
Activate Soliloquy Lite
Add images
View shortcode [soliloquy id="9"]
But Wait... where do we place the Soliloquy Slider....???
Whew!
Now it's time for our index.php.
The index.php is our "home page." We need to tell wordpress that this our our front page (home page). We do that with a comment tag: /*
Template Name: Front Page
*/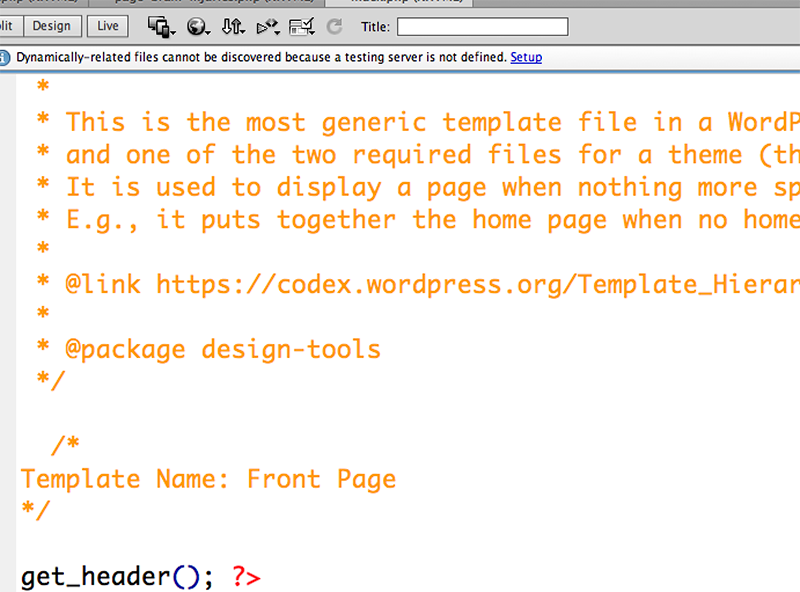 and... by going to the DASHBOARD and...by going to Settings, then Reading.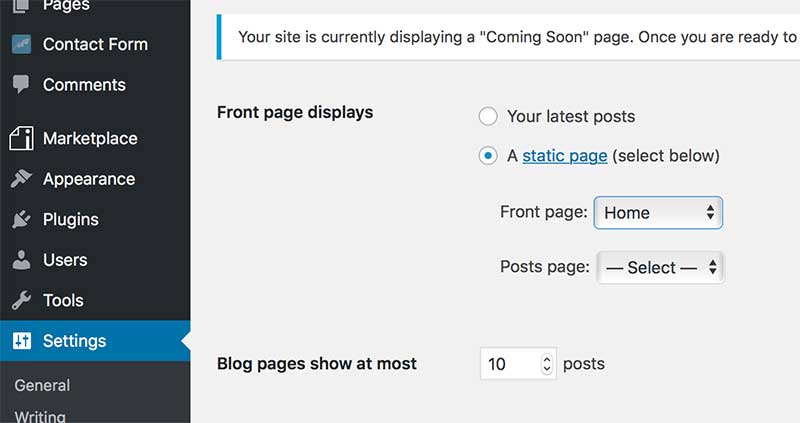 You will need the images for the flex-slider and logo!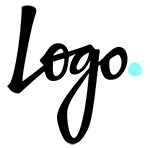 More Steps
In the Dashboard, go to the Pages tab, the All Pages
Let's edit our home page!
View Source...and you will find certain names for containers - here they are!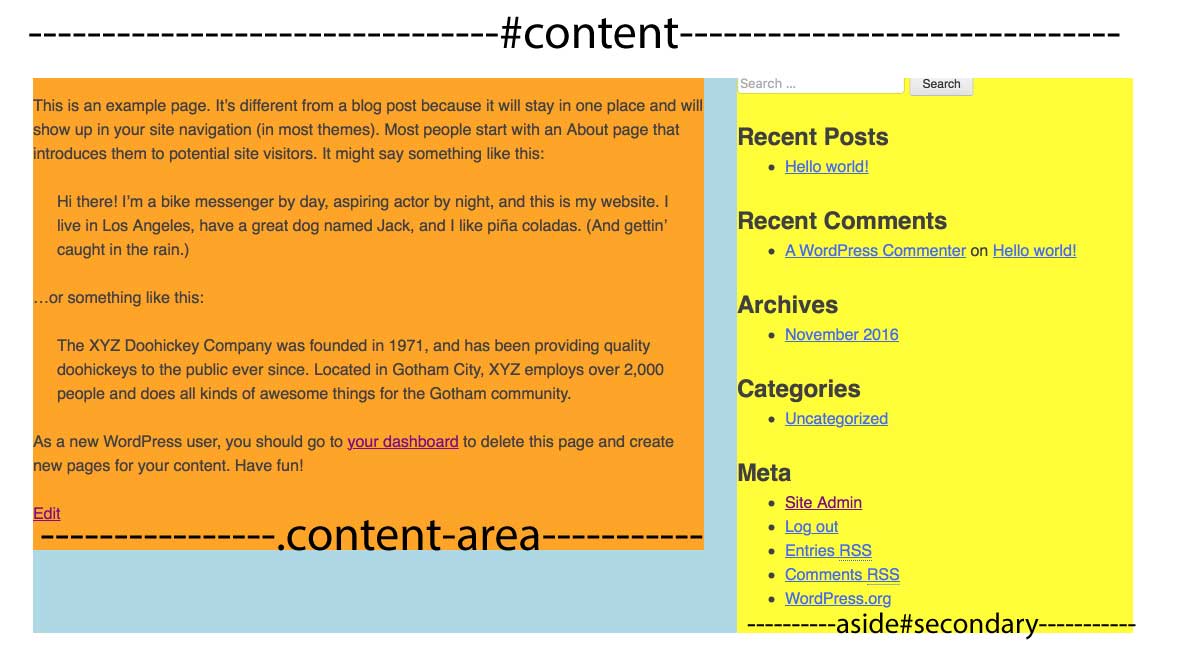 Where are your widgets?
Working files
index.php
page.php
header.php
footer.php
sidebar.php
functions.php